Welcome to Engage Commercial

Welcome to Engage Commercial, a dedicated portfolio and asset manager of loans secured on commercial real estate. We are on the journey to becoming the UK's leading independent servicer of small and medium sized CRE loans.
This site is designed to help you whether you have a general enquiry regarding your own commercial loan or want to find out a little more about us.
Engage Commercial is committed to providing you with the highest level of customer service and we look forward to working with you as we manage your loan. We undertake to do our utmost to deliver premium levels of service and care, and our team of experienced staff will be happy to speak with you to assist on any queries you may have.

If you would like to contact us with a query regarding your commercial loan, please call our Customer Services Team on 03333 701 501. Calls may be recorded for training and monitoring purposes. Calls will be charged at your service provider's prevailing rate and may be monitored and recorded. Lines are open 9.00am to 5.30pm Monday to Friday (excluding Bank Holidays).
Our postal address is:

Engage Commercial
Harman House
1 George Street
Uxbridge
London UB8 1QQ

Alternatively please email us at commercialloans@engagecommercial.com

Important Notice: If you are a new client, transferring from National Australia Bank, you should have recently received a welcome letter notifying you of the transfer of the management of your commercial loan to Engage Commercial and providing you with contact details for your dedicated relationship manager. If you have not received this letter, please immediately contact us on the customer services telephone number or email address listed above.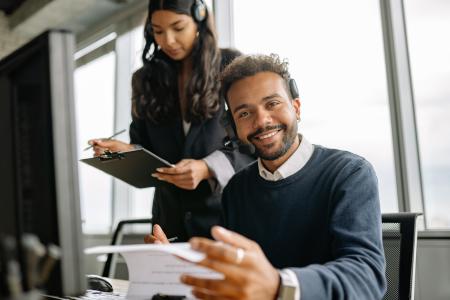 Experienced staff members on hand
Our team of experienced staff will be happy to explain possible options available to you based on your current and future circumstances.
Contact us!